THE SHOW SCHEDULE
○

For best availability

△

Limited availability

×

Not available
If you cannot purchase tickets using the above calendar, please try clicking on the banner below. Another ticket purchase site (Japanese Ticket Agent: eplus) will be displayed. If you have any other problems, please do not hesitate to contact us at info@gear.ac.
TICKET FEE
Reference (all seats)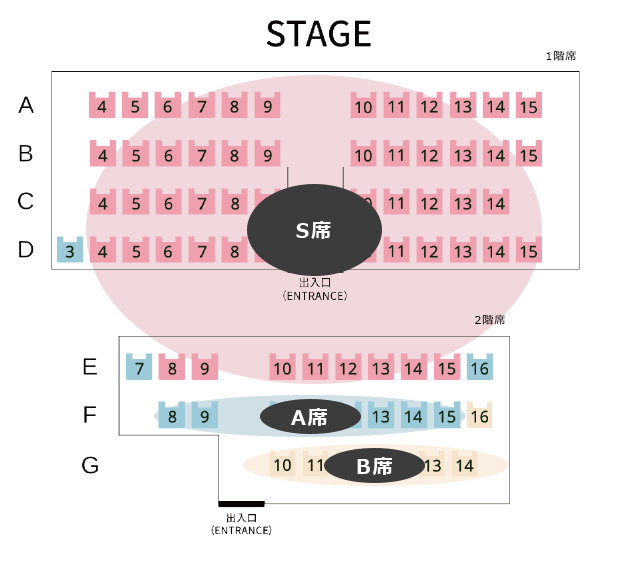 ▶︎ Expand ◀︎
How to Purchase
Please choose from vacant seats



. Select the seat you would like, then click the green [Agree to Terms of Use and Proceed] button after reading the Terms of Use. At the time of purchase, you will need to confirm [Event date], [Ticket type], and [Customer information (name, phone number, email address, credit card number)]. Please carefully review the information you have entered before purchasing. Seats marked

cannot be selected, as they are currently listed on other ticket sales websites, etc.
ADVANCE /
AT DOOR
S-seat
A-seat
B-seat
General
6,800JPY
4,800JPY
3,400JPY
Elementary, Junior high- and
High school students
4,800JPY
3,800JPY
2,400JPY
pre-school children
(ages 4 and over) *
800JPY
800JPY
800JPY
*We don't allow kids under 3 years of age to enter the theatre for security reason.
But every 1st&3rd Saturday of the month, we welcome any aged children for the matinee.
*DOOR OPEN 30min before the show starts