ひきこまれました。子どもも、もう一度見たいと言っているので、また帰ってきます。ありがとうございました。
-
女性・主婦・兵庫県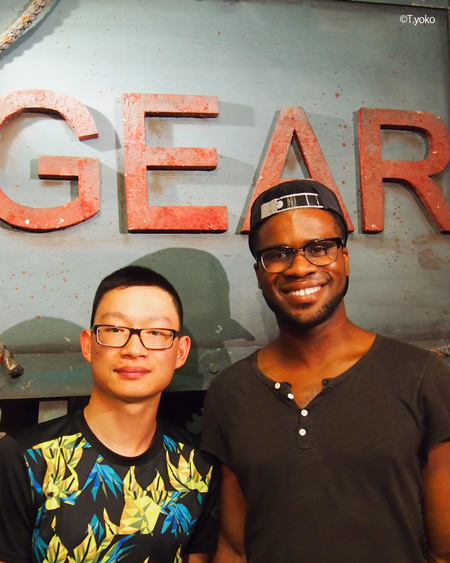 セリフがなくても楽しめた。むしろ、セリフがない方が心に響いた。
-
40代女性・主婦・愛知県
うまくは言えないけど、人生ってこんなかんじなのかも?と思った。今日もすばらしかったです。心がキレイになれたきがします。
-
40代女性・お勤め・京都府
Good! Everyone was animated.The performers were very talented and the GEAR show took me through a wide range of emotions-from laughter to sadness then back to laughter again.
-
20's Male・Full time employed・Canada
言葉がなくても表情で思いが伝わる 表情の大切さを感じました。私自身喜怒哀楽の怒だけが分かるなんて言われるのでもっと表情豊かになるようにいろんな」経験をしていきたいとおもいます。
-
40代女性・お勤め・京都府
舞台を見て拍手したことはありましたが、自分も楽しんで拍手したことはありませんでした。気づいたら、手がいたくなるまでたたいていました。ありがとうございます。
-
20代女性・アルバイト・京都府
回を重ねるほどはまってしまう。4回目の今日が一番感動した。
-
40代女性・お勤め・岐阜県
It was AMAZING! It was great that we didn't need to know the language to be able to understand enjoy fantastic actors with incredible facial expressions Absolutely perfect:)
-
40's Female・Other・Kyoto/Japan

More reviews
We will introduce a review that has been posted on the world's largest travel site "TripAdvisor".