2回目ですが、変わらずとても面白かったです。聴覚障害持ちのため「音」のない状態で観させていただきましたが、聞こえなくても、とても楽しむことができました。また何回でも来たいと思える公演です。ありがとうございました。
-
20代女性・お勤め・石川県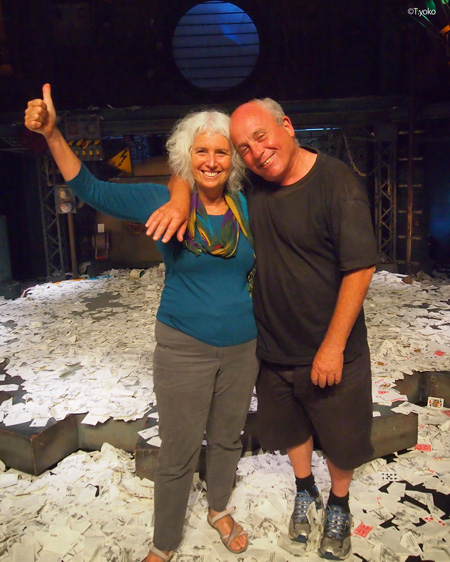 ロボットとあくしゅできてよかった、らい年もきたいです
-
6~9歳男の子・小学生・京都府
言葉はないのにすごく気持ちが伝わってきました。また観に来ます。
-
10代女性・舞妓・京都府
All individual performances were very entertaining and fun.
-
20's Female・Part time employed・Australia
このすばらしさを言葉にする日本語をしりません。言葉の代わりにまた来ることが言葉に代わるものと思います。
-
50代男性・お勤め・大阪府
Totally touched my heart! I was enjoying this show in the every single moment! I must remember the show forever. Thanks every artists bring me a lot of memories. Thank you!
-
20's Female・Full time employed・Taiwan
ブレイクダンスのステージがとても好きになった。あのステージでおどりたい。
-
10代男性・学生・京都府
演者との近さにビックリ!!迫力がありました。
-
30代女性・主婦・福岡県

More reviews
We will introduce a review that has been posted on the world's largest travel site "TripAdvisor".