これだけは「観に行きたいの」で終わらせてはダメなやつです。絶対。
-
30代女性・主婦・三重県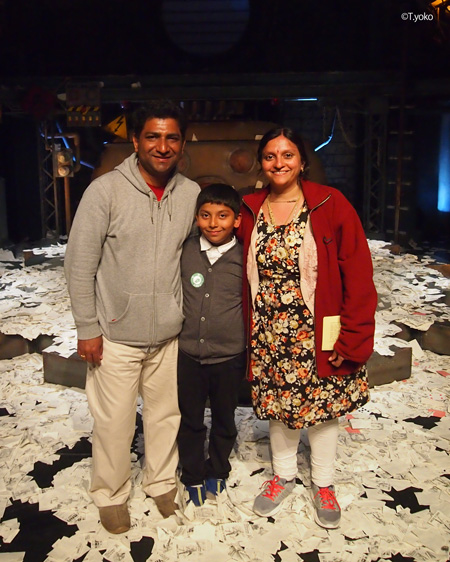 ギアは、本当にオンリーワンのストーリーが毎回生まれているのだなぁと感じました。その回ごとのオリジナルのストーリーが生まれてきて、それがずっと積み重なってギアはどんどん進化していくことを感じました。
-
10代女性・お勤め・京都府
京都の小劇場でこんなにエネルギーに満ち溢れた表現をしようとする人たちがいることに感動しました。すばらしいです。表現者としてプロとしてのプライドを感じて感銘しました。ぜひ末永く続けていって下さい。また見に来たいと思います。がんばって下さい!!
-
40代女性・映像編集・東京都
不思議なものですね。言葉が聞こえてくるのです。
-
50代女性・お勤め・大阪府
永遠なんてないんだな~と思った。今を楽しもう!あっ、楽しかったです。ありがとう。
-
40代女性・主婦・兵庫県
GEAR is so amazing! That I can't close my eye.
-
20's Female・Student・Taiwan
ショートトリップでした。ずっとドキドキが止まりませんでした。
-
30代女性・お勤め・京都府
That was amazing!!! I loved the whole thing. I want to marry the blue guy. Come to NYC!!!!
-
20's Female・Full time employed・USA

More reviews
We will introduce a review that has been posted on the world's largest travel site "TripAdvisor".